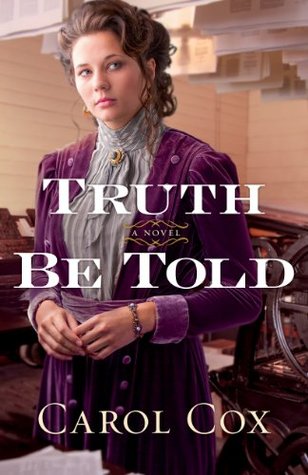 This was also a new kind of read for me. Wild West and a touch of romance in a very gentle way. Nicely put together with an actual story which held my interest throughout.
Amelia has taken over her father's printing press and she is determined to run it the same way her father did. Truthful journalism. The biggest obstacle to this however she finds to her dismay is her recently acquired step father - a smiling, smarmy businessman who is not what he seems and who also in addition to fleecing the county, has his eye on Amelia as well.
Apart from Amelia's romance, I did so like the setting 1893. A quiet American town of Granite Springs and so very descriptive. The descriptive part of this story was as good as the story itself. The characters, the lifestyle, the quiet pace of the town all added to the books interest.
This was a free download from Amazon. Another good one!