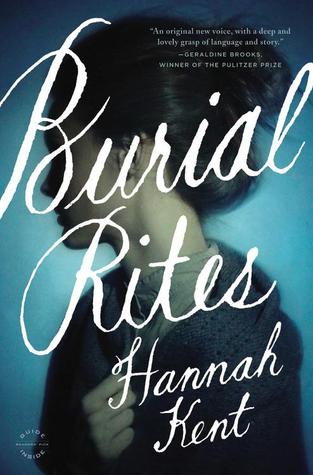 I received this book from Jackie of Farm Lane Books blog awhile ago. I had read about this but I knew that the possibility of me getting to this book was remote. Atmospheric books like this are never going to be sold in Sri Lanka! so thanks Jackie for this.
The story is set in 1829 based on a true incident of murder and subsequent execution. The setting, the houses, the characters themselves seem bleak, grey and cold. The overall feeling of coldness and deep icy surroundings are constantly with you. This was not an easy read. It takes time and effort and you have got to immerse yourself in the characters and the story for this book to appeal.
A debut novel by the author the story of Agnes, Sigga and Frik who stand charged with the murder of Natan by bludgeoning him to death. Each person is sent somewhere and Agnes is sent to this remote farm to await her sentence. The family who have been put in charge of Agnes are horrified by their charge but they can do nothing about it. The head of the household is a government employee and has no way of avoiding this charge. How Agnes's stay in the house changes the attitude of all its members towards her and the mellowing and understanding her character, and how she got involved in this case becomes the entire story.
Descriptive not only of Iceland but also of the workings of the bureaucracy in Iceland at the time, it was astonishing how much detail was recorded by local officials and which would have made research into this book so fascinating.
I am also hopeful that hereafter my reviews could be posted with images! for some reason my ipad refused to allow me to post images and all my posts were rather dull. I have updated most of my reviews so that an image of the cover of the book would also be visible.