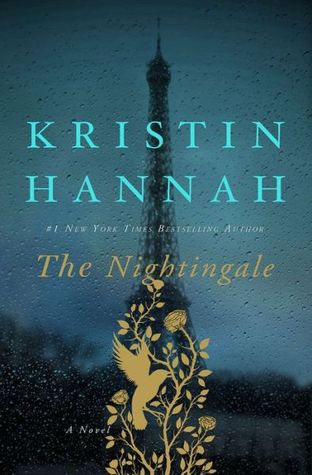 I have been lucky to get some epic reads from a friend. I would never got to this one and the next without her.
The story which starts with an old lady being taken to a retirement home. She is almost at the end of her life, in remission right now and then we go back into flashback mode. And what a past it is. We go back to wartime France, to hardship and the resistance to survival and trying to protect your young in the face of huge obstacles. What people had to undergo is unimaginable.
My own country went through a civil war of thirty years but the massacre here in Europe was so immense and you were dealing with evil of the most profound kind. The fact that evil did not triumph fully though it certainly took its toll on millions is due to work done by people like the Nightingale and to so many unspoken of others who toiled quietly and anonymously to save souls.
This was a story that you couldn't put down. It was a love story of two people in the face of odds that were insurmountable, it is historical fiction at its best. Not fiction totally but absolute facts of what did happen in Europe at the time and it dealt best of all with just ordinary folk in an ordinary town, all trying to just live but unable to do so because of the blight that was Hitler.
The ending was a quiet one, I do not know whether you could call it neat and nice but it suited the book.
Just so appreciative that I got a chance to read this one.