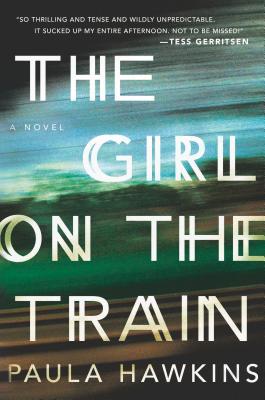 Another book which came to me unexpectedly and I must be the last blogger to have read it. I also have read mixed reviews on this one so came to it with an open mind!
I loved it!
Rachel is on a train - something she does everyday - a routine of going to work and returning in the evening except that for the last three months Rachel has lost her job, is on a downward spiral of drink, despair and loneliness. She cannot move on after her divorce, refuses to see that her ex Tom has married, had a baby girl and definitely forgotton about her. She is in a pit where she cant get out and drink is the only thing - just one gin and tonic which she sips even on the train is the only way she feels she can think clearly.
One knows that Rachel's end is going to be disastrous. There is a an over riding sense of disaster in the air all along the pages. Though her journeys and her thoughts are not coherent, you know she is going to get into a huge mess and how she is going to extricate herself from that is the problem.
Her ex husband Tom and his wife Anna and baby are one part of the triangle, Megan their neighbour and Rachel forms the other two sides. Rachel follows their lives avidly, a stalker and frighteningly so first from the train watching their lives unravel on a daily basis and drawing her own conclusions as to what is happening and then actually getting physically involved in their lives.
The story goes parallel in three different lines - Rachel, Anna and Tom, Megan and Scott and then it all comes together when the links are well established.
Beautifully put together, a real psychological thriller I would say and kept one on edge throughout. There were no down moments for me at all.