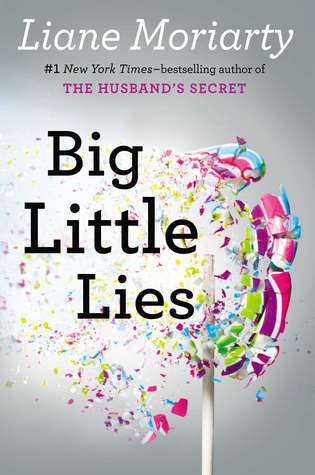 As usual this author keeps you on the edge throughout. You do know this is not going to have a tame ending. You know the unexpected will happen. The most unlikely person is going to get murdered or win the prize or something and so you keep going, hoping to unravel something more.
You feel sad when it ends as you do not want it to.
Three women - very different. Madeline the rebel, the one who wants to fight for a cause (constantly). Can get a little wearying but that is her. Celeste slightly removed from it all. Almost like in a catatonic state, a bit far out. Wealthy, not flaunting it, beautiful not flaunting that either. Jane an almost plain Jane emphasising her plainness, her mediocre life, her single life in comparison to all the other people around - familied people.
The setting of a kindergarten school must be the most unlikely place for high drama but we have it in spades. Mothers who think they are corporate raiders amongst the five year olds, their supporters who hang on their every word. and teachers who have to cope with neurotic parents and still run the school, ex husbands and their wives who live in the same town and send their kid to the same Kindergarten add to the mix. All culminating in an exciting Trivia Night with a theme of Hepburn and Elvis and the entire story builds up to a climax of this night.
An exciting book with the morale of how we tell a lie and then lie again to cover up the original lie, the scheming that happens when one lies and the endless cycle continues.
I'd love to see what else is in the works with this author. So happy that I got to this book (at last!)