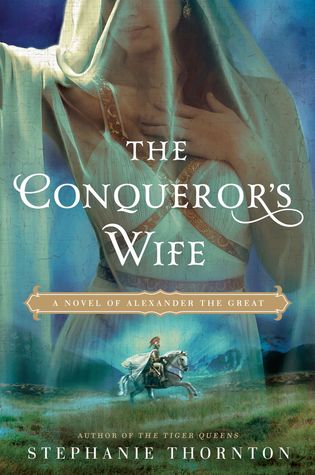 This is ancient history and may not appeal to all. You have to stick to the story, tedious though it maybe at times because life I guess was not instant gratification in those times. The story of Alexander the Great, his life, his loves, his victories, his defeats and the personal charisma (and shortcomings) of the man are beautifully, carefully enacted in this book. For lovers of historical fiction a must.
Alexander the Great could not come into power, neither could he maintain his position without the support of several women. His half sister was the most loyal of women and though she had the heart of a man, she was always sidelined to stay behind and be just a woman whilst the men went to war. The Princess Drypetis (one of the spoils of war) who became his queen was a loyal woman, completely in love with her husband but she had to fight Roxanna who was the self proclaimed Queen of Queens and fought to the death her position as the first Queen. There were numerous other women all contributing in some way to both Alexander's rise as well as his fall from power.
The loyalty and support which Alexander got from those close to him as well as those soldiers who fought battles where they were mere fodder for the enemy is enough testimony to the charisma which was Alexander. The man himself is powerful but brutal and only thinks of his own victory though his loyalty to his friend remains steadfast throughout.
How a single man rose to control such a vast empire and how quickly it disintegrated on his death is this story.
The book was sent to me by Edelweiss.