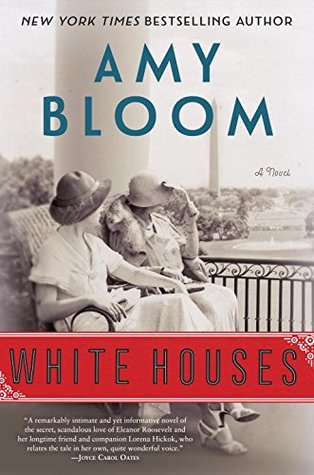 Two more unlikely lovers are found in this book. We have the first lady Eleanor Roosevelt, aloof, patrician and rich. A lady born with a silver spoon in her mouth. Nurtured and admired by her husband (notoriously unfaithful though!) and then we have Lorena Hickok born on the wrong side of the tracks, disliked Eleanor at first sight and rough diamond if ever there was one.
A forbidden love affair, the friend in the White House which everyone knew but was never discussed. A subject matter which was anyway never up for discussion. A love affair which matured which had its fair share of adulterous relationships on the way, its ups and downs and the tragedy for Lorena that it was never acknowledged openly, that she was always relegated to the background. Photographs with her in it were cropped and the media was restrained (unlike now).
This piece of history is never spoken of but it existed alright. Told very evocatively, very emotional, at the same time pragmatic within the guidelines of its times, the author told this story very well.
Sent to me by Netgalley for an unbiased review, courtesy of Random House Publishing.